---
Reports 'We Got Love' tour 2017 / 2018. - Dionne - 03-25-2018 09:45 AM

Yesterday I went to their concert and I have only one word: awesome!

They rocked the stage, the fire and confetti made it spectacular


I missed Paddy and Maite for sure, but they did great. It was truly awesome!


---
RE: Reports 'We Got Love' tour 2018 - Sansi - 04-10-2018 08:36 PM

I have been to 4 concerts and it was great, great, great.

My first concert was in Düsseldorf and I was so excited, finally, after 21 I could enjoy them live on stage
I just can't describe my feelings, it was something between being completely flashed. insane, stunned. And it worked surprisingly well without Maite, Barby and Paddy, although there were moments when you could feel that they were missing. But the rest of them did an amazing job.

My 2nd concert was in Halle, Westfalen. This time FOS (Front of Stage). I love FOS, it is so near. Again it was amazing to see and hear them and to sing along. It was a big party where we stood. Sadly, Jimmy was sick and couldn't sing all songs (Please don't go, We got Love and Cover the Road were missing). You could see that he was not well. But nevertheless it was great and we had a lot of fun.
Here some pictures from Halle:





My 3rd concert was in Cologne, right after Halle. We were worried that maybe Jimmy wouldn't be there. The Lanxess Arena is soooo big, I was stunned and felt so small. After being FOS the day before, this time our seats were at the back. And since I am quite small I could see...nothing. But: It's the taking part that counts and so we just sang and danced along.
Jimmy was there, still sick but he sang all his songs. John too was ill and could barely sing. I felt so sorry for them. Flu sucks! Fortunately, they could rest after this concert.

My last concert was in Dortmund and I think it was the best. We had really good seats with nice neighbors, all Kellys were well and we just had fun. Dortmund has a special feeling.
Jimmy showed us a picture of a young lady, he said that someone gave it to him, because this girl wanted to visit this concert but sadly died a few days before
She left to little children and it was so sad. Then Jimmy sang Cover the Road.

So, this was my report to the We got Love-Tour
---
Some more pics from Halle:


---
RE: Reports 'We Got Love' tour 2017 / 2018. - Corry - 04-13-2018 02:19 AM

Thank you girls for your nice reports


I've been in Dortmund past year (20-05-2017) and it has been a blast of a show. Fantastic

My expectations of the show were high, but they haven't dissapointed me at all.
Our beloved Kelly's on stage - the songs - the band - the fire and confetti and the audience and atmosphere were just perfect

I wouldn't have missed it for any gold. I've loved and enjoyed every single second
I also had my moments
that I've missed Paddy, Maite and Barby, but they've made a great job.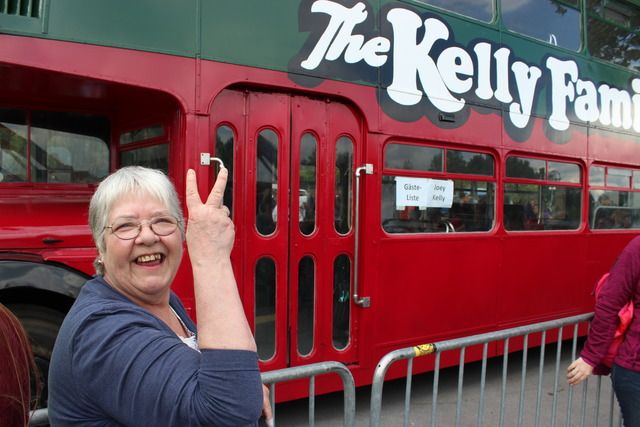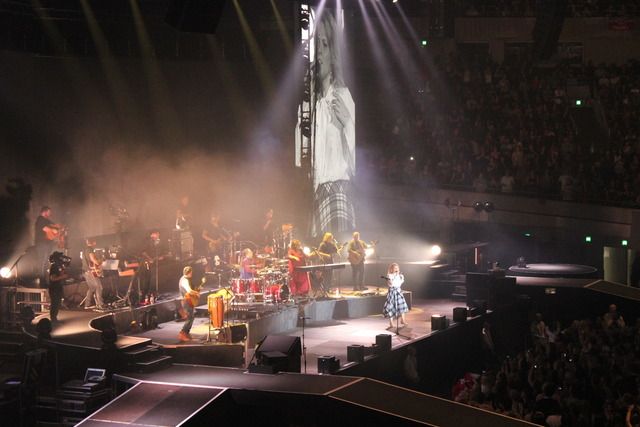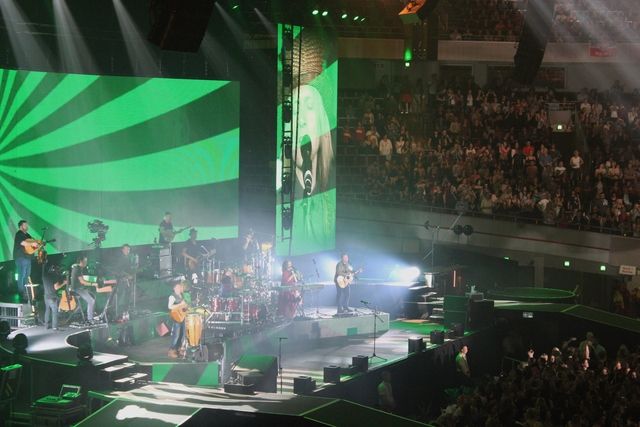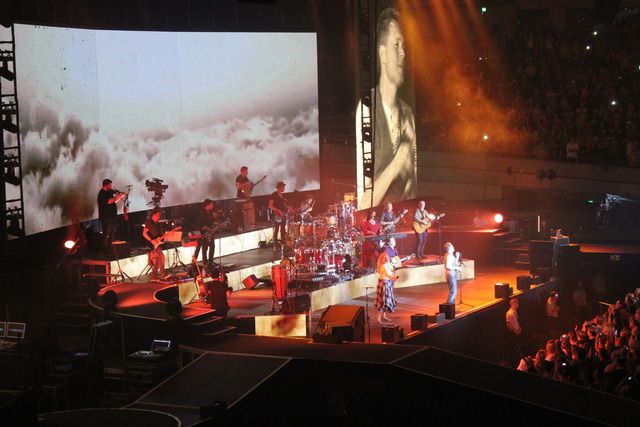 I've also been in Ahoy Rotterdam (24-03-2018) and just like in Dortmund I have sung, danced, jumped, screamed and cheered like a young girl, while I am
already 66 years old at the end of this month

Great show again..!! THANK YOU KELLY FAMILY
---
RE: Reports 'We Got Love' tour 2017 / 2018. - Megi - 04-13-2018 02:42 PM

Concert Kelly Family in Poland - Kraków 08.04.18
It Was Amazing!


Videos by me:
Imagine https://www.youtube.com/watch?v=7xbwZV3wQHY
Because It's Love https://www.youtube.com/watch?v=CA_yd6-UFIE
Red Shoes https://www.youtube.com/watch?v=n9woWkEz6Ec
When I Was In Town https://www.youtube.com/watch?v=22y0NoL4fP4
An angel https://www.youtube.com/w...9K-ZLTRc&t=111s
First Time https://www.youtube.com/watch?v=VHbKEQXARqo
Come Back To Me https://www.youtube.com/watch?v=z9e_HS3ve7k
No Lies https://www.youtube.com/watch?v=NQa2jtRIdSs
Echo La Ronda https://www.youtube.com/watch?v=jEKq_9OtEQs
Nanana/Keep on singing https://www.youtube.com/watch?v=3SSQRftGP3o
Father's Nose/ Please Don't Go https://www.youtube.com/watch?v=KIa6auzyyEY
Who'll come with me/Brothers and sisters/Fell In Love With An Alien/Only our rivers run free/The Wolf/Wearing Of The Green
https://www.youtube.com/watch?v=RT2xgAi_GTI
I Can't Help Myself https://www.youtube.com/watch?v=5PvhfIylyEo


---